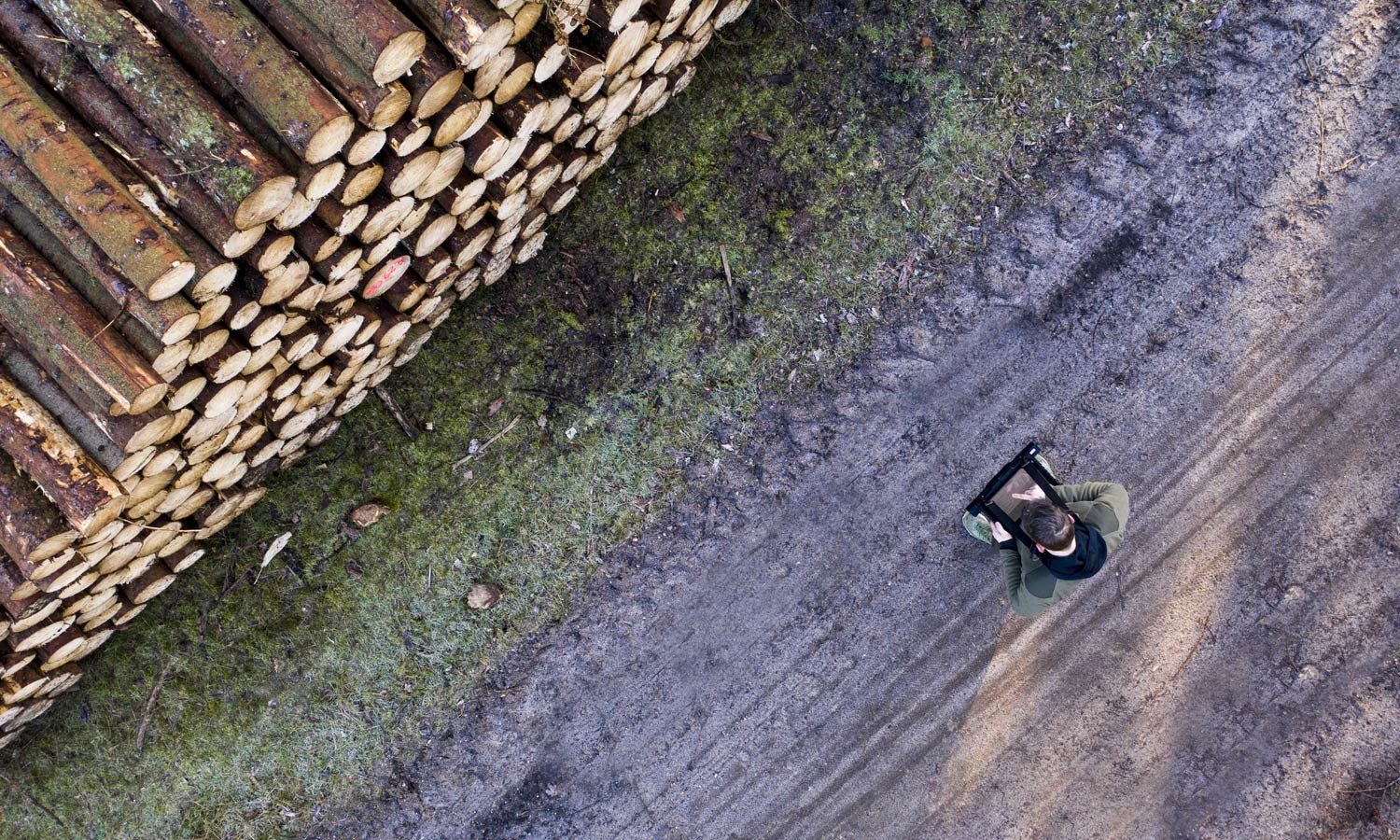 DIGITAL PHOTO MEASUREMENTS OF RAW WOOD STACKS

Digital photo measurements using LogStackPro
HD LogSystems develops and distributes solutions for forest measurements, including LogStackPro. HD LogSystems is part of HedeDanmark a/s, which is an international trade and service company dating back to 1866.

What is LogStackPro?
The hand-held, certified measuring device, LogStackPro, has been specially developed for digital photo measurements of raw wood stacks in the forest. Despite the sophisticated software and sturdy hardware, the device is only the size of a tablet. Read more

Contact us or get a demonstration
Call us for additional information about the advantages of using LogStackPro for measurements in your business. If relevant, we will be pleased to arrange a visit and to demonstrate test measurements. This will of course be free of charge and non-binding. Contact us now

LogStackPro in Hessen
A potential wait of several days has been reduced to a few seconds' efficient computer calculations at HessenForst, the forestry department in the German federal republic of Hessen. Read article

Digital photo measurements using LogStackPro
- Accurate determination of forest volume
- Measurements without using reference dimensions
- Only certified hand-held system
- Fast, reliable and accurate

We're a part of something bigger
HD LogSystems is a part of HedeDanmark a/s. An international company with a turnover of approx. DKK 1.8 billion, more than 150 years' experience in forest services and a profound understanding of the forest as well as the needs of the forest owner. We have experience with everything from forest management to trade in raw wood and wood chip.